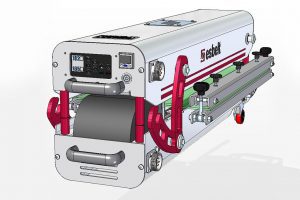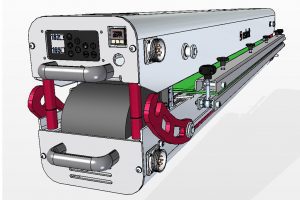 Esbelt´s all-in-one integrated air-cooled presses available now in 600mm and 1200mm widths.
Compact, robust, easy to handle and most importantly, designed to produce excellent quality joints.
Perfect for on-site hot splicing for belts of all thicknesses.
Each press comes with two in-built wheels and holding base with two stratified fiberglass sheets for better heat distribution on belt joint area.