Tracking Guides
Trapezoidal tracking guides of PVC, PU, polyolefin and polyester.
FDA, EU, anti-static, metal detectable and anti-hydrolysis options available.
For good results, the grooves in the pulleys, rollers and slider beds must be larger than the tracking guide.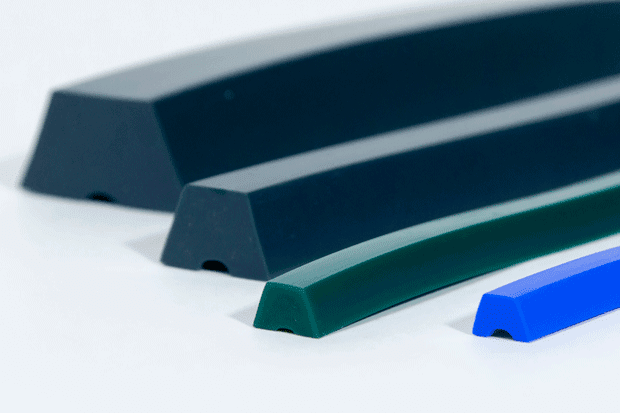 Notched Tracking Guides
PVC and PU notched trapezoidal tracking guides.
FDA, EU food grade and antistatic options available.
Uniform notches increase flexibility and reduces minimum pulley diameter by 10%.