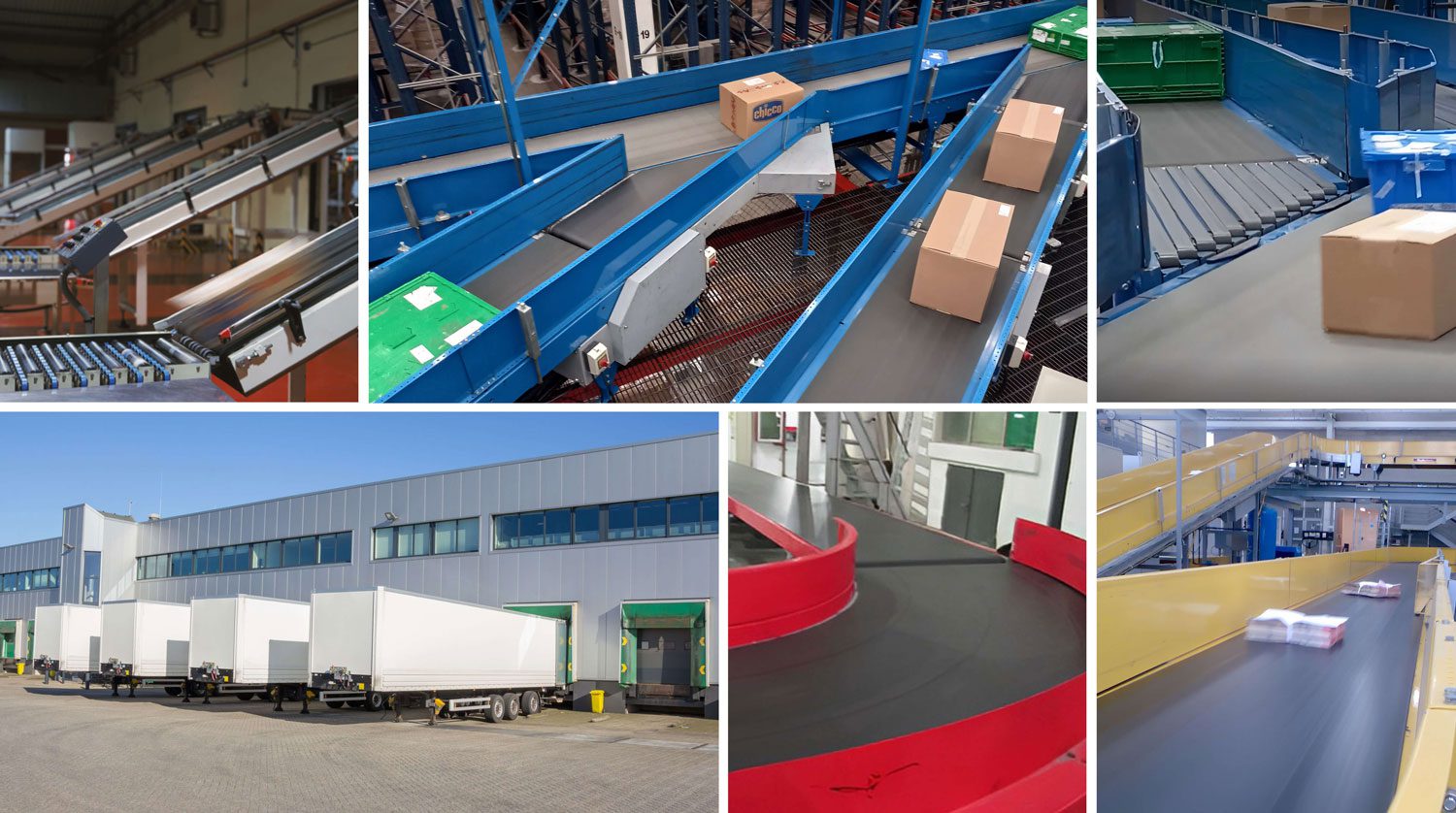 Anti-static ISO 284

Flame retardant ISO 340

Silent fabric bottom cover for noise reduction

Dimensional stability, good alignment

Strong and durable splice perfomance

Belts F15NF, F19NF, F22FF, B20FF, A15QF, A15G2F & A15W3F
Logistics and distribution centers are getting bigger and  they rely on a large number of conveyors. They require conveyors that can operate with a wide variety of products at different load volumes and to function reliably at full capacity.
The FEBOR and ASTER series for logistics and distribution centers easily meet the needs of the sector, compliant with the requirements for handling, conveying and classifying goods. The high quality and reliability of our belts translate into optimum performance, proven by numerous companies in the sector.
Curved conveyors are intended to optimize space and allow directional changes in the flow of conveyed products. The belts for these conveyors must be flexible yet strong and stable, and must withstand the bending stresses and tensions that the belt undergoes during the process.
Some common belt applications