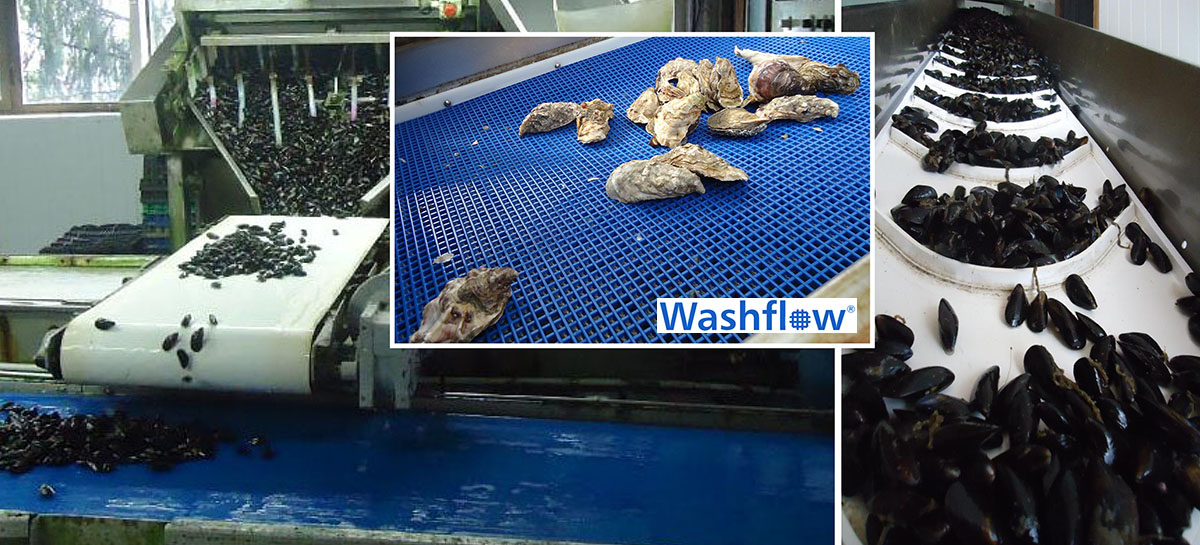 PVC Belts – ASTER, CLINA, NOVAK

White and blue.

Rigid weft, with smooth or patterned top cover and patterned bottom cover, allowing the belt to slide on a stainless steel slider bed. C12CK, C20CK, C30CK, N20CK.

Flexible weft, with top and bottom PVC covers for troughed conveyor. A21ZK, A26XC, C21CK, N19CK.

FDA & EU food quality.

Excellent resistance to moisture.

Sealed edges option available.

PU Belts – BREDA, CLINA, NOVAK, WASHFLOW

Transparent, white and blue.

Resistant to animal fats and oils.

Abrasion resistant.

Cut resistant. B22UFTR, CS20UFMT, NS20UFMT.

Anti-hydrolysis and anti-microbial options available.

Sealed edges option available.
In the fish and  seafood industry, we supply conveyor belts for all processes such as auctioning, washing, deboning, cleaning, cutting, draining, pressing, canning and packaging.
Apart from complying with the FDA and EU food quality, anti-microbial belt options are also available to help improve HACCP system management in fish and seafood processing plants.