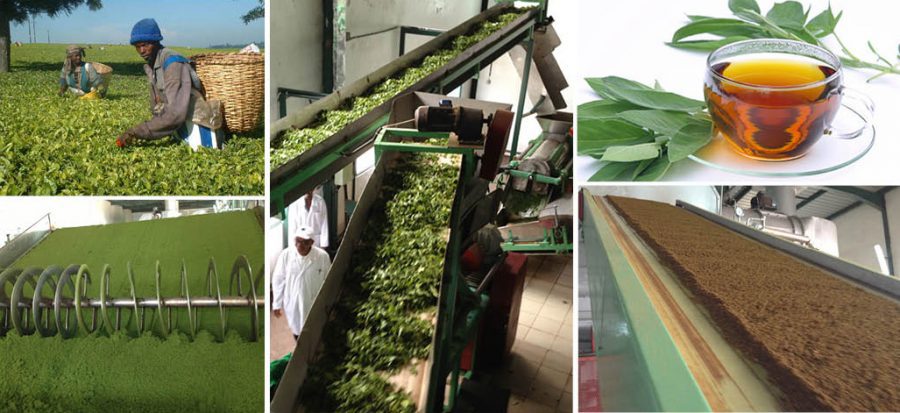 Non toxic belts according to EU regulation 10/2011 and FDA regulation CFR21.

Thick top cover with specially formulated PVC for contact with tea juices.

Structured PVC bottom cover that allows slider bed support.

Rigid weft for flat conveyors, flexible weft for troughed conveyors.
During the crush, tear and curl (C.T.C.) phase in tea processing, aggressive tea juices are in contact with the conveyor belt.  At the start of the fermentation process, the leaves are moist and after leaves come out of the dryer, they are very hot and are conveyed on troughed, straight or inclined conveyors for further processing or packaging.
At different phases of tea processing, the working environment demands the belts to be non-toxic and resistant to tea juices as the tea leaves are in constant contact with the belts.
Esbelt´s CLINA series belts ensure end-user safety, are long lasting and easy to maintain.
esbelt Belt Applications in the Tea Industry