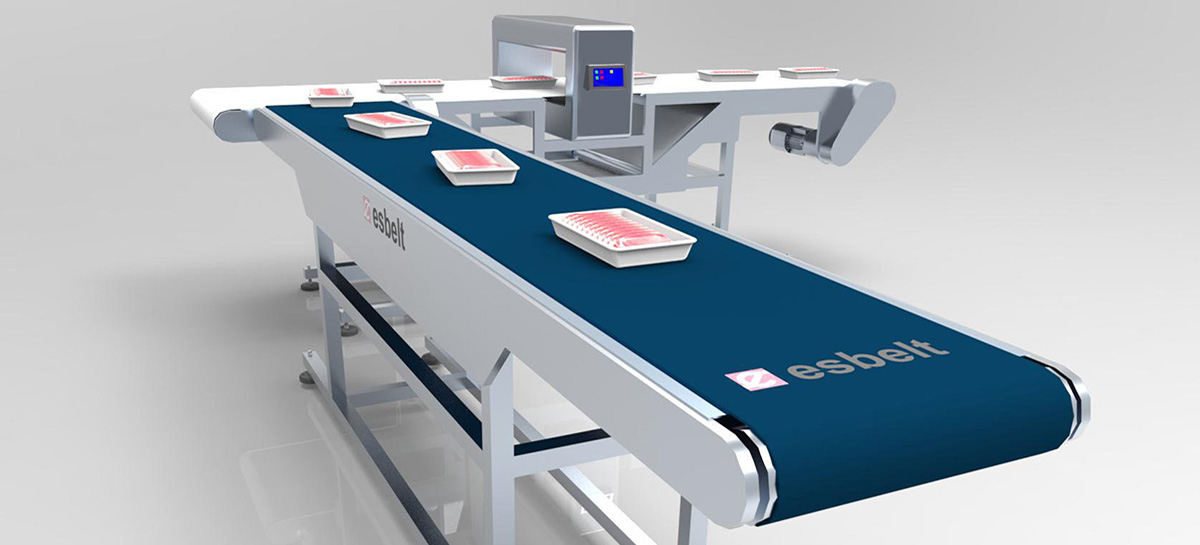 Silk matt, homogenous, non-porous, easy to clean cover.

Excellent release of sticky products.

Wide range of temperature variance. Excellent thermal conductivity for cooling tunnels.

High abrasion resistance for abrasive products and scrapers.

Metal Detectable to enhance food stream inspection, protect brand reputation and demonstrate due diligence.

FDA and EU 10/2011 Food quality both the belt and their raw materials.
esbelt partners with DuPont to introduce a range of metal detectable conveyor belts which extends food manufacturers' capabilities to detect food stuff mixed with conveyor belts through metal detection devices.
Our metal detectable conveyor belt maintains its high heat and chemical resistance, durability and flexibility.  Even with its excellent wear resistant property, should the belt be accidentally chipped and mixed with the conveyed food stuff, it can be detected by standard metal detection system to avoid further food contamination.
Several tests have been carried out in food facilities and metal detectors to determine the detectability of our belts.
Now available in thermo-polyester blue (for belts and profile guides).
Tests on the detectability of MD belts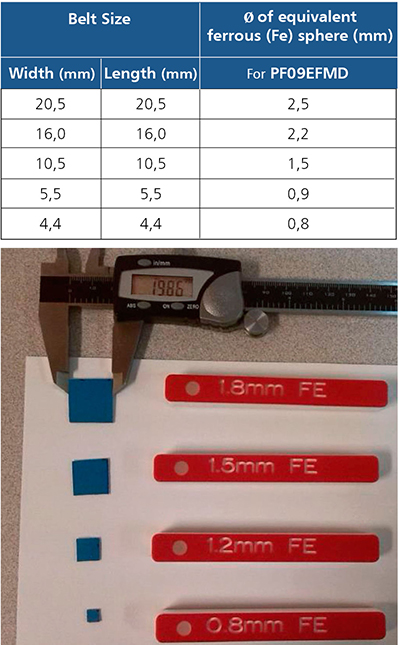 esbelt conducted tests in the metal detectors to establish the level of detectability of our belts in relation to the ferrous test strips commonly used in calibrating metal detectors.