Leather Transmission Belts
For dirty and dusty applications. Also for oily or wet environments.
Leather belts with a Nylon fabric cover (LF) for 2-pulley drive systems.
With double leather cover (LL) for multiple pulley drive systems.
"LL" Leather transmission belts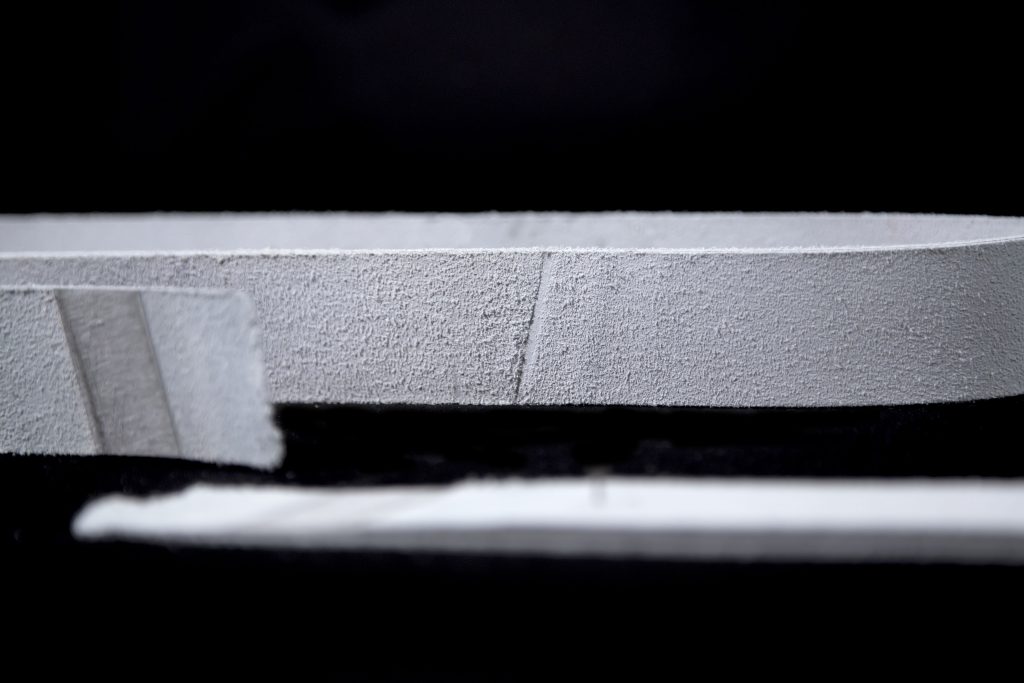 Detail of ends prepared for the skived joint: "LL" belt
Elastomer and Fabric Transmission Belts
NBR elastomer belts with good balance between adhesion and abrasion resistance.
With elastomer and Nylon fabric (FE and EF) for light two-pulley drives exposed to very high abrasion such as paper folding machines and conveyors, offset and rotary printing in the graphic sector.
Double elastomer (EE*/*) covers for folder-gluers and tube formers.
XNBR carboxylated elastomer belts with excellent abrasion resistance for direct and multiple drive in all types of industries. Cover combination available: elastomer-fabric (EF) and double-sided elastomer (EE).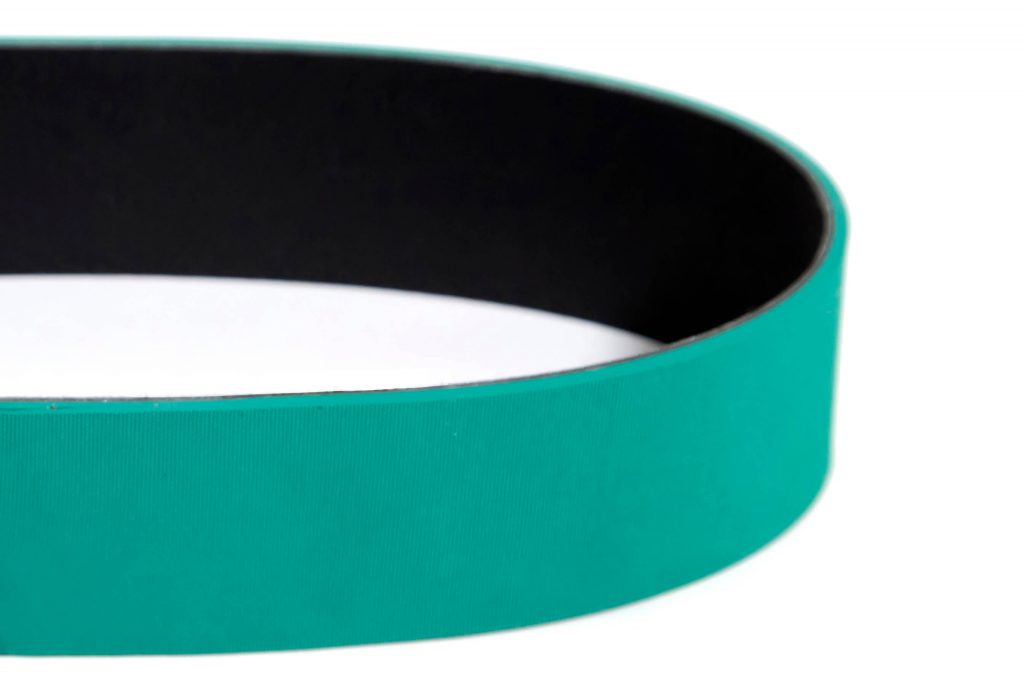 "EF" Elastomer and fabric transmission belt
Detail of ends prepared for the skived joint: "EF" belt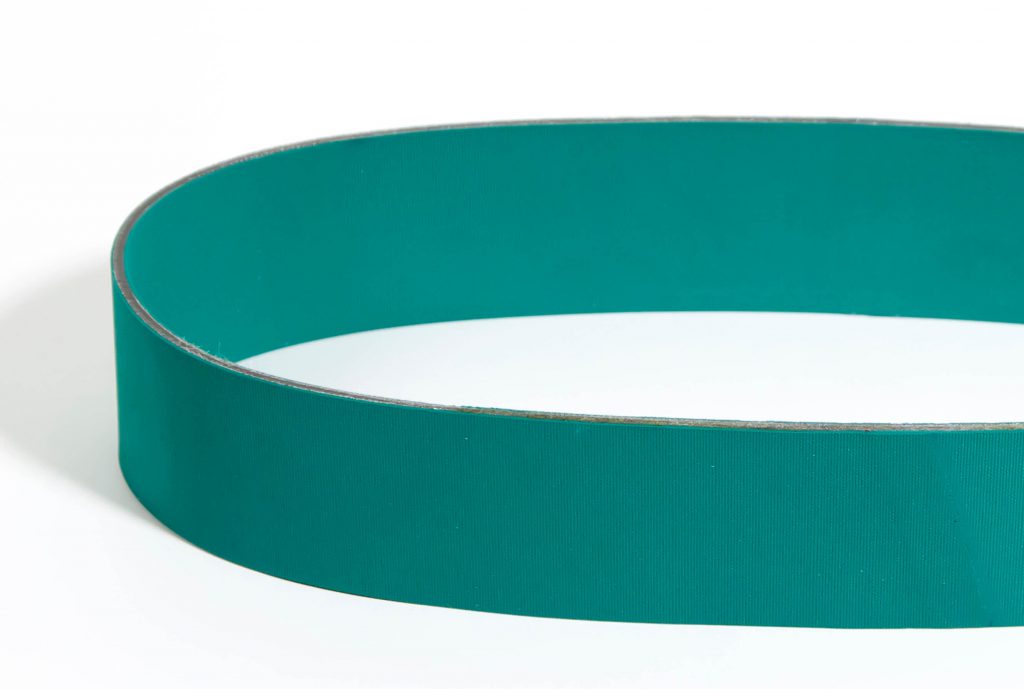 "EE" Double-surface Elastomer transmission belt
Skiving Machine LBCE300 for Transmission Belts
For the belt end preparation, adjustable beveling angle according to the type of belt to be vulcanized. Easy to use, ideal for both workshop and on-site splicing.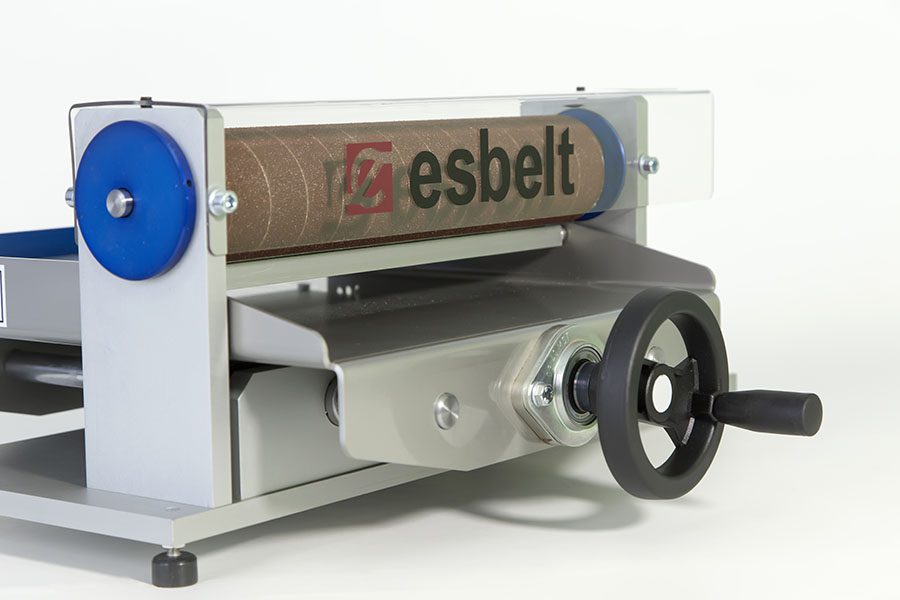 Press for Transmission Belts LPCE300
A portable press for splicing transmission belts, providing an excellent finish.