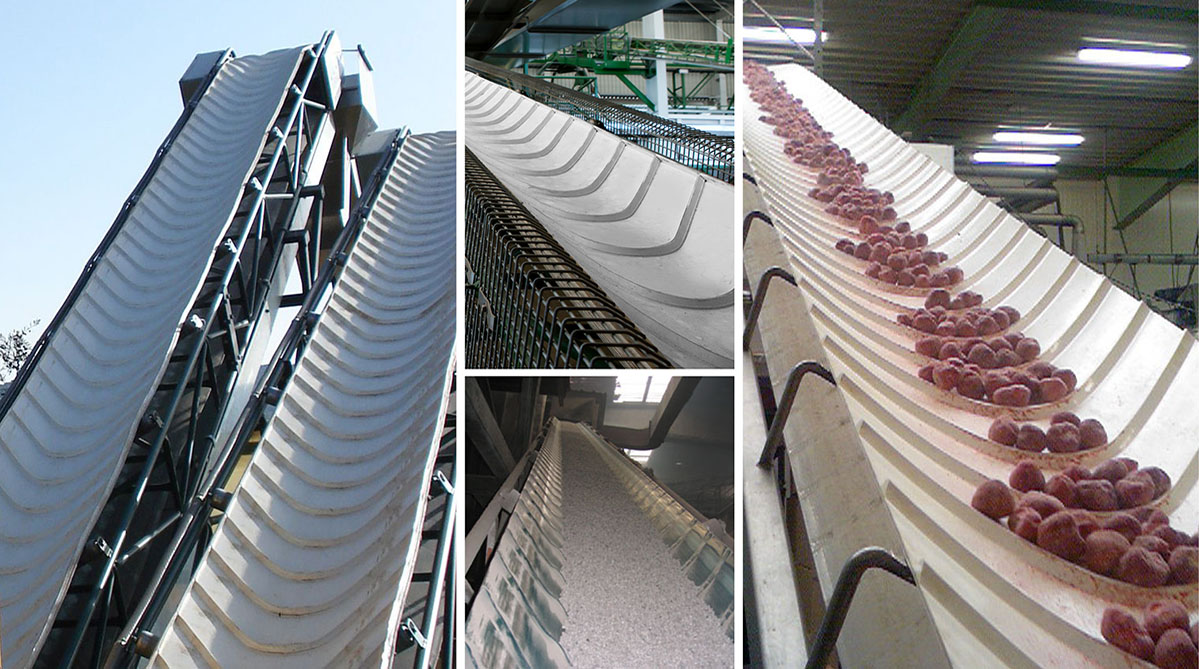 Characteristics of our belts:
Green belts for industrial applications:

DRAGO flexible wefts for troughed conveyors.

Resistant to mineral oils.

Resistant to abrasion.

Resistant to cuts.

High working and breaking load.
White and blue belts for food application:

ESPOT flexible wefts for troughed conveyors.

CLINA 17CF semi-rigid white belt for both flat beds and troughed conveyors.  

NOVAK 30CY rigid weft blue belt for flat beds.

FDA and Regulation EU 10/2011 food quality.

Resistant to vegetable oils and fats.
The chevron or V-shaped profiles are especially effective for the inclined conveying of products with irregular forms.  The uniquely shaped PVC profiles are made of the same material as the base belt and thus have the same characteristics.  They are extremely strong and long-lasting.  At the same time, they are flexible to work on small drums and are easy to clean.