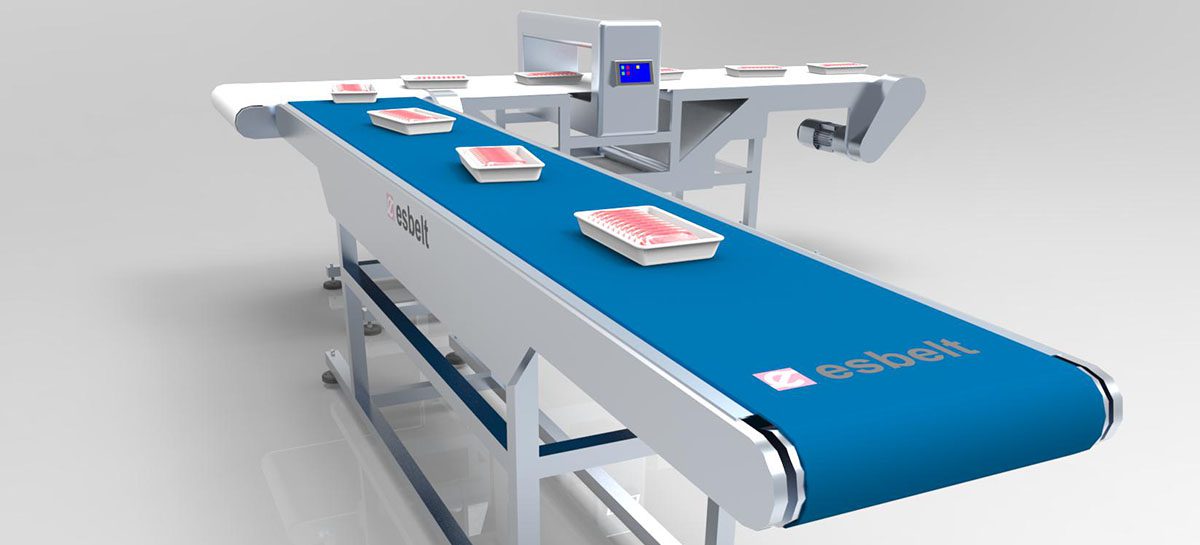 Features of esbelt Metal Detectable belt and accesories:
Belt with silk matt, homogenous, non-porous and easy to clean cover.

Excellent product release.

Wide range of temperature variance. Excellent thermal conductivity.

High abrasion resistance for abrasive products and scrapers.

Metal Detectable to enhance food stream inspection, protect brand reputation and demonstrate due diligence.

FDA and EU 10/2011, both our products and their raw materials are of food quality.
Our metal detectable conveyor belt NP09UFMTMD-BL09 maintains its high heat and chemical resistance, durability and flexibility.  Even with its excellent wear resistant property, should the belt be accidentally chipped and mixed with the conveyed food stuff, it can be detected by standard metal detection system to avoid further food contamination.
We also have other Metal Detectable products such as:
TPU MD blue Tracking Guides
Premium TPU MD blue Runers

Contact esbelt for a quote