With our hole punching machine, we have the possibility to supply perforated belts with multiple configurations for different applications.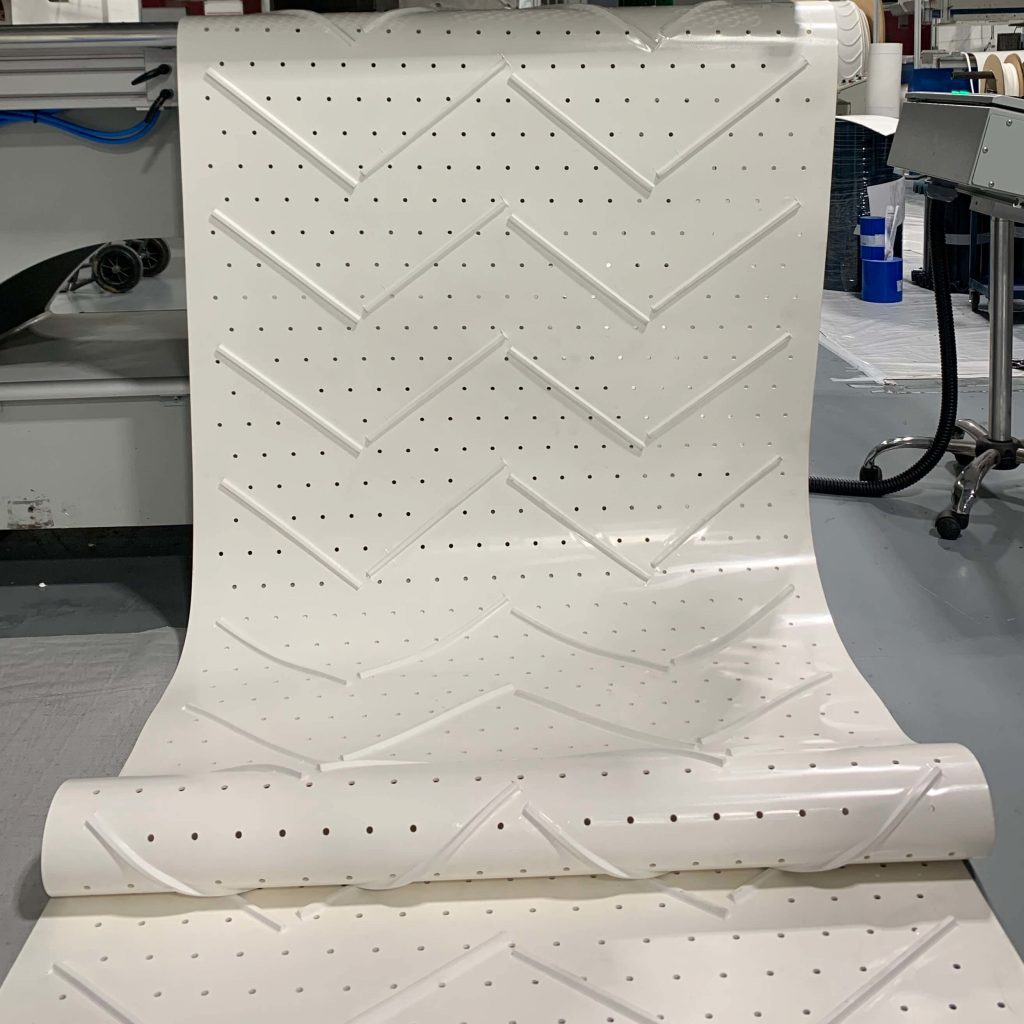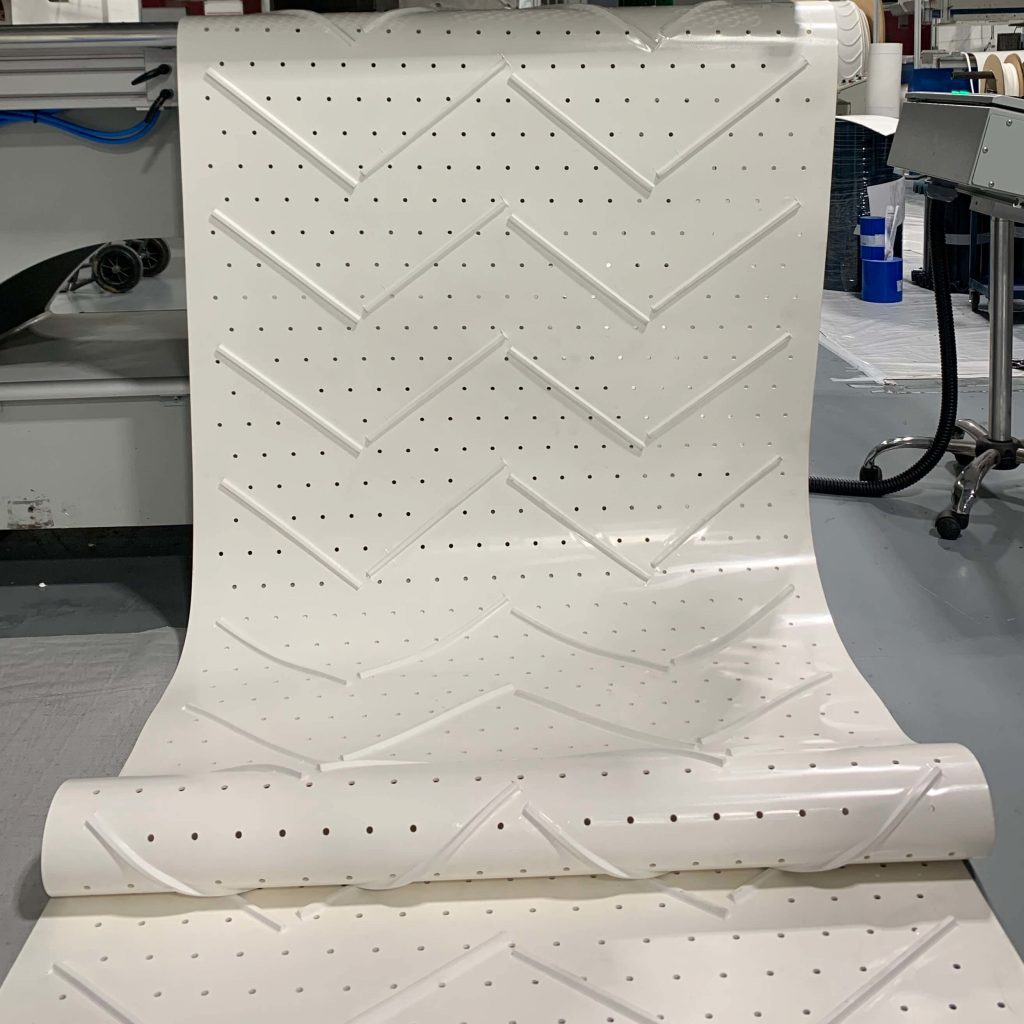 Perforated belts are used in applications such as:
Vacuum belts
The holes form a suction force that keeps the conveyed product fixed
on the belt.
Drainage and filtering belts
The holes facilitate the draining of excess water in washing processes.
Bucket elevator belts
Bucket fastening onto elevator belts. Generally, 1 to 5 holes are made per row.
Other industrial processes
In industries such as corrugated carton box, wood, paper, graphics, diapers and other hygiene products.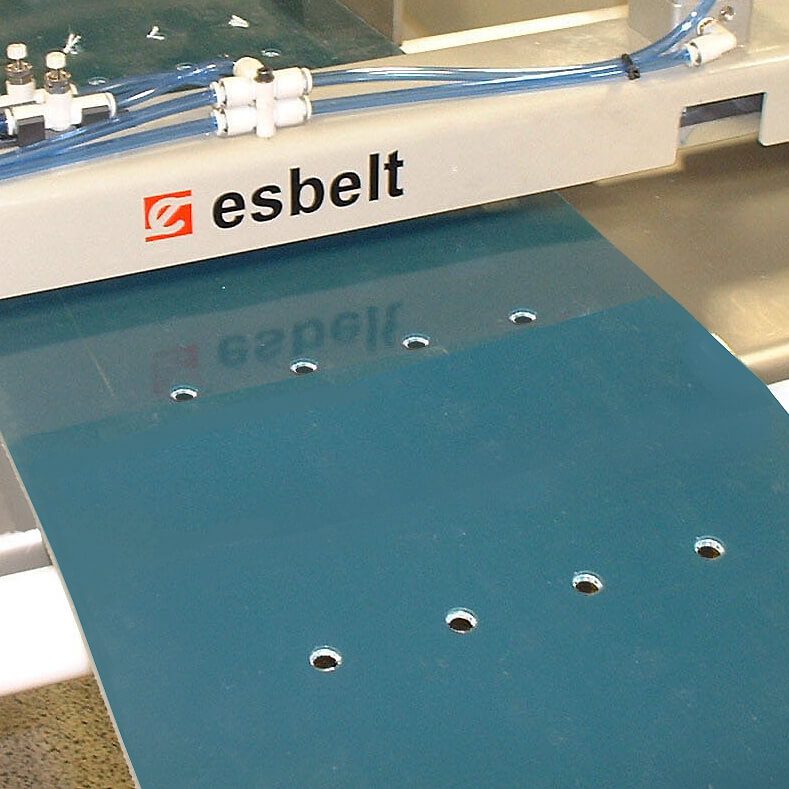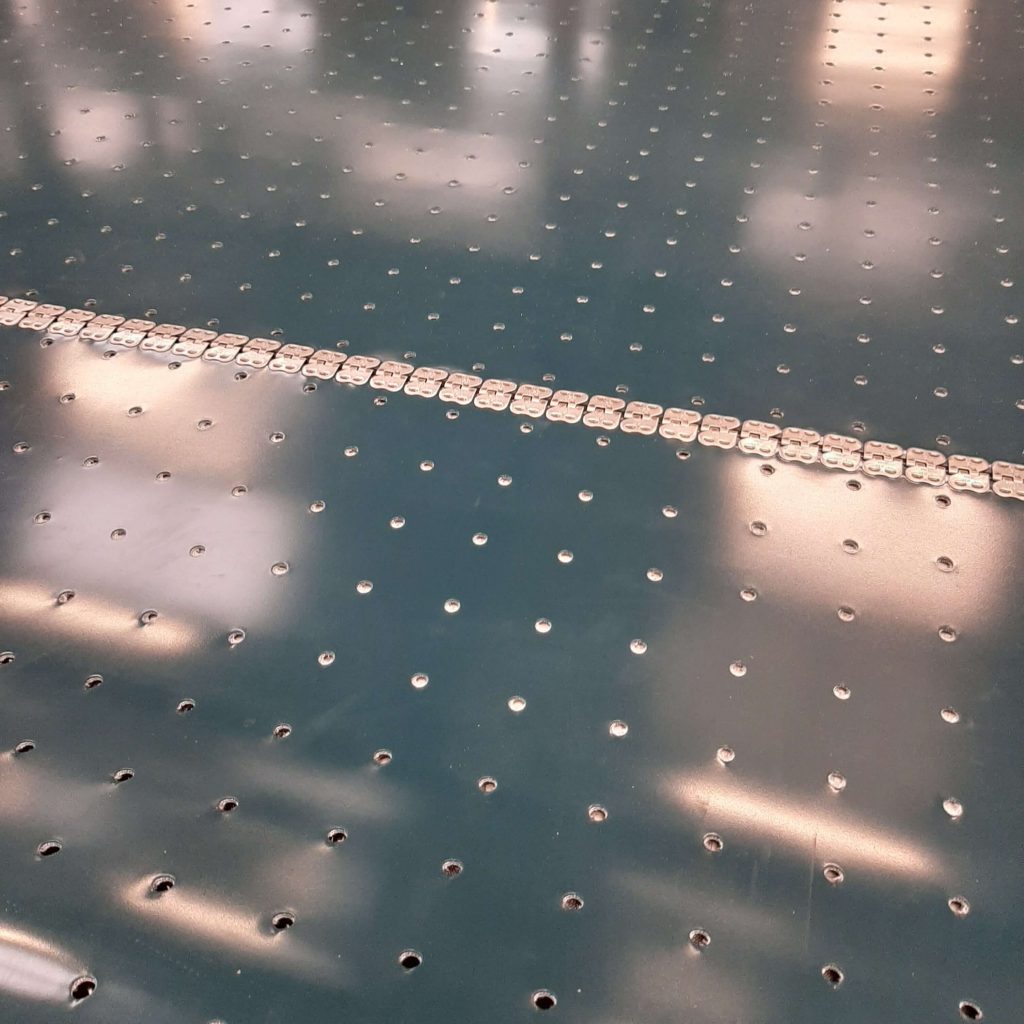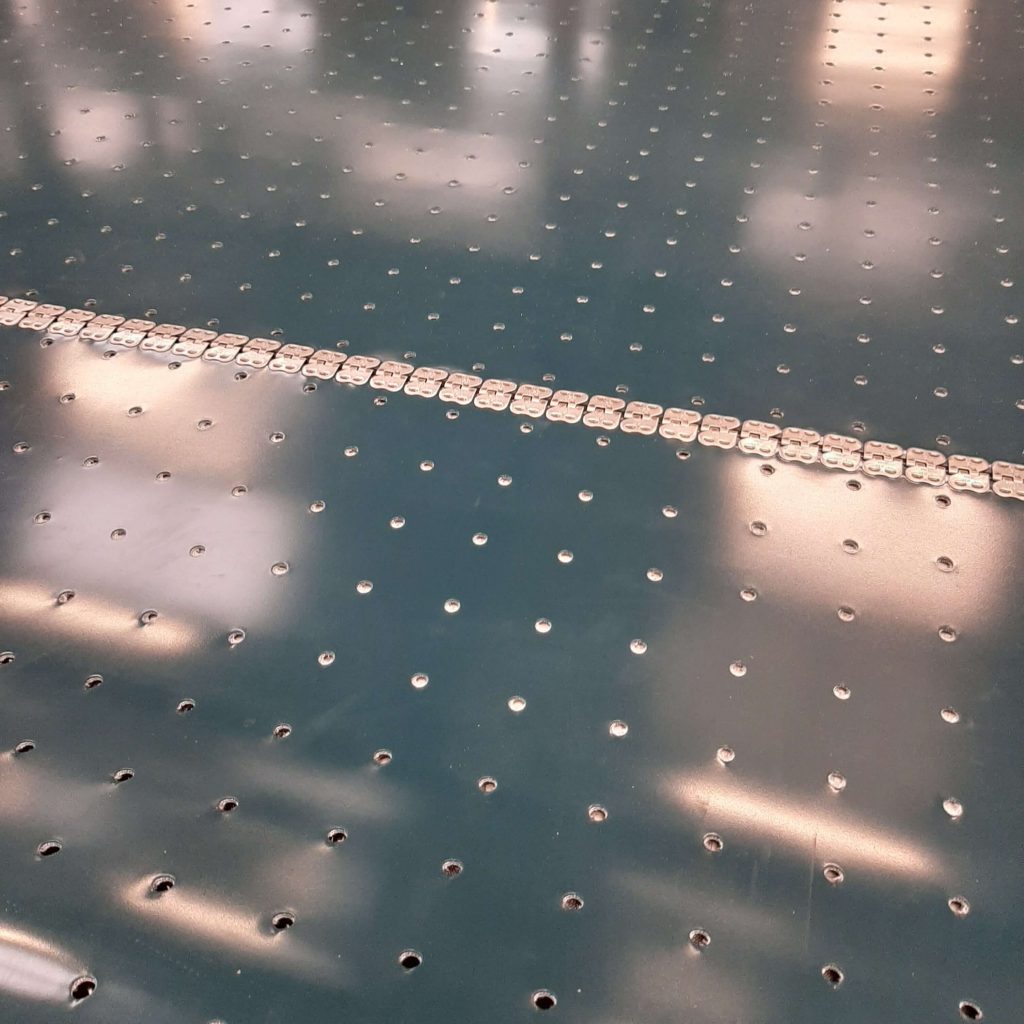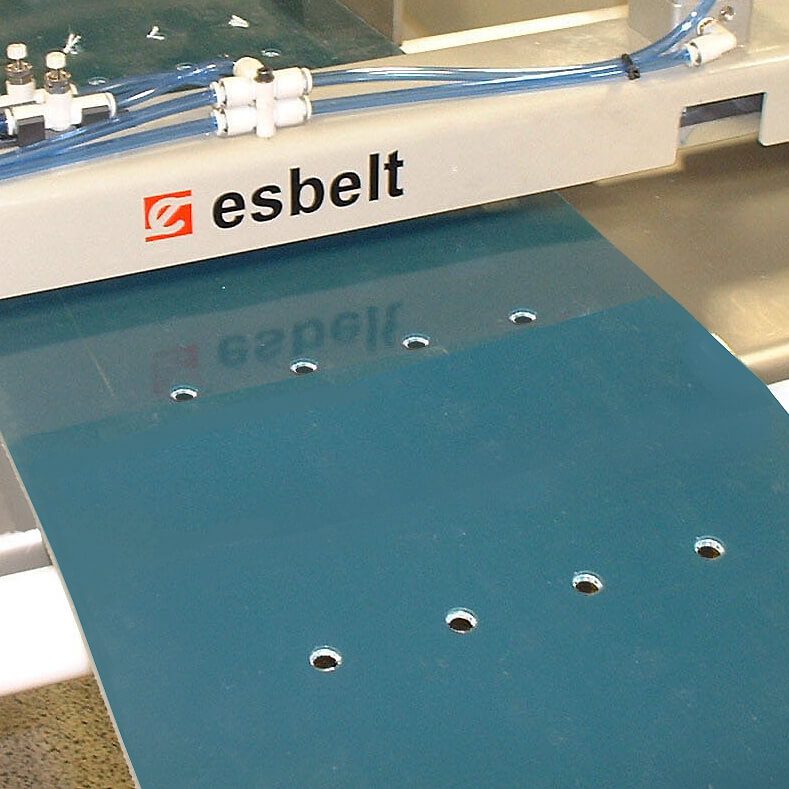 Technical specifications of perforated belts:
Belt width limitations:
Maximum width: 3100mm.
Minimum width: 20mm.
Minimum endless belt length: 1700mm.
Maximum belt width that can be wound up onto a carton tube (long belts): 600mm.
Belts wider than 600mm will be folded manually on the floor.
Maximum belt thickness: 9,6mm.
Hole diameters*:
Ø2, 3, 4, 5, 6, 7, 8, 9, 10, 11, 12, 13, 14, 15, 16mm.
Ø18, 20, 22, 24, 26, 28, 30mm.
*For belts with thickness > 6mm and holes of > Ø15mm, please consult our workshop.
Minimum distance between holes: 1mm (<1mm consultar taller).
Slotted hole dimensions: 16 x 7mm.
Information needed to make a quote or order
For price calculation:
Nº of holes per row.

Total Nº of rows of holes per belt.
To make the order:
Nº of holes per row.
Total Nº of rows of holes per belt.
Holes shape (standard or slotted).
Hole diameter (without decimals).
Distance from the belt end and border to the first hole.
Distance between holes from one row to the next (pitch).
Inform if there is a staggered hole arrangement.
Attach the plan with the hole arrangement.
Specify any special request and we will consult the Workshop.