Esbelt Frayless (FL) belts are made with special fabrics that minimize belt fraying. This reduces the risk of contamination by fibers, that may detach from the fabrics due to lateral friction of the belt against the conveyor and mix with the conveyed product. 
Thanks to this frayless feature, in some cases, it is possible to avoid sealing of belt edges. 
Applications  
Frayless (FL) belts are used for conveying frozen products, bread dough and cookies. For trough conveying and curved conveyors, NP13UFMT-AM-FL with flexible weft is available.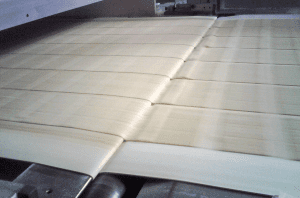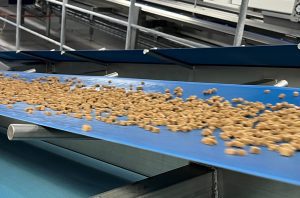 Success

cas

es of frayless belts

:
Application: cutting of full-fat cheese dough. 
Result: After installing our NP10UFMT-AM-FL, the end-user noticed a qualitative and economical improvement.  This Esbelt belt is thinner than the previous one and the belt edges do not curl up and remains completely flat thanks to its rigid weft.  Due to the frayless  fabrics, it was not necessary to seal the belt edges.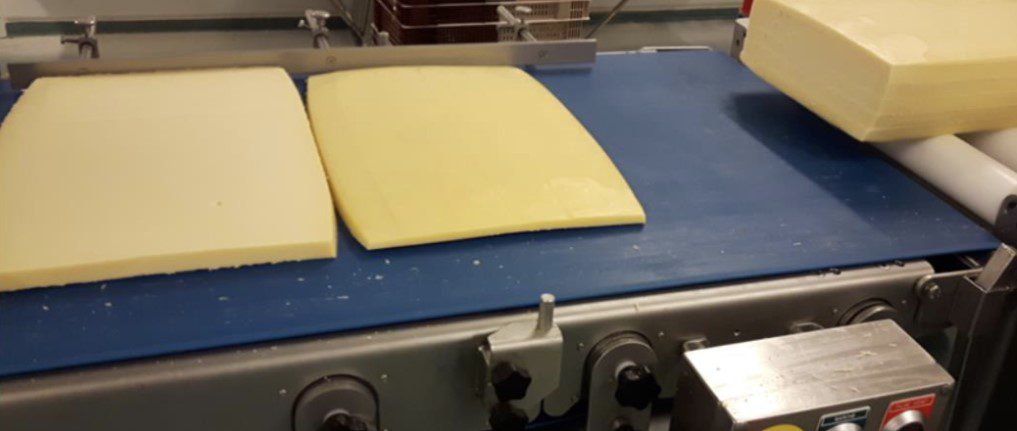 Application: French fries production lines. Esbelt frayless belts of approximately 34m long each were installed. 
Result: The belt edges continue to be clean and without fiber detachment 9 months after belt installation. 
Contact Esbelt for a quote.