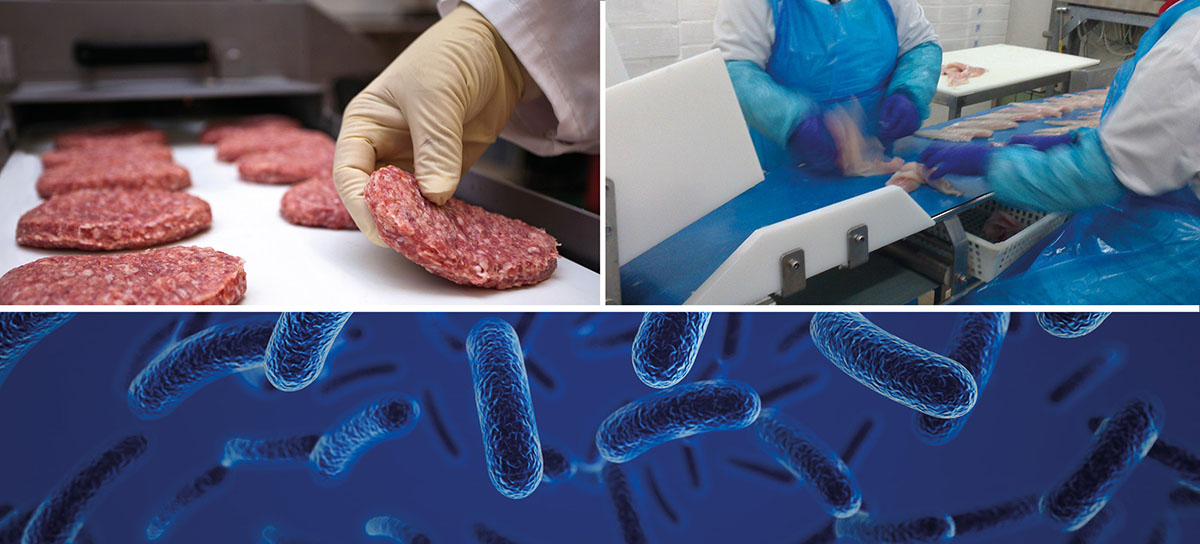 Bacteriostatic formulation of the antimicrobial belts reduces microbial growth more than 99% and prevents the formation of biofilms.

Non water soluble formulation yields long lasting anti-microbial & anti-biofilm effects.

Glossy or silk matt finish for excellent release of sticky products.

Homogeneous non porous top cover.

Easy surface cleanability with low water consumption.

"Wick Resistant" low absorption fabrics.

Very high longitudinal stability under temperature and friction.

Non hygroscopic TPU for superb resistance to water and humidity.

FDA and EU 10/2011 Food quality, both the belts and its raw materials.
Anti-microbial belts have so far had a lack of success in the market even though there has been an explosion in the volume of audits and controls in food processing plants. The reason may likely be related to the fact that the chemical industry specializing in additives has generally offered silver-ion-based antimicrobial compounds to conveyor belt manufacturers, which have two negative implications:
In food contact products the dose of silver-ions must be very low to meet regulatory requirements, which reduces the potency and durability of silver-ions based anti-microbial belts.
Unlike metal, silver ions are water soluble, so they are unable to withstand the strict cleaning protocols of the food industry.
Additionally, the sampling tools used on site by food processing plants tend to underestimate microbial loads. This problem is much aggravated if there is presence of biofilms: one cannot detect biofilms, that almost by definition are stuck to the surface of the belt, with swabs that cannot remove them.
Esbelt do not use the silver-ion based components.  We use a non metal based anti-microbial component which is not soluble in water and has a long lasting antimcrobial effect.  Our belts in the PREMIUM TPU range are offered with anti-microbial characteristics.