Manlleu recognises Esbelt´s 50 years of achievement.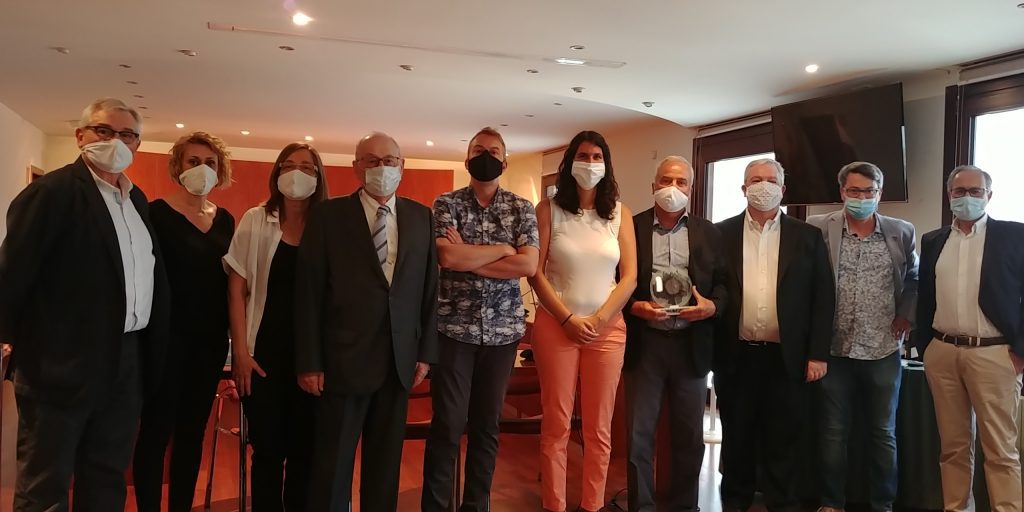 On 29th July 2020, the Town Hall of Manlleu received members of Esbelt to celebrate its 50th anniversary.  The event was graced by the Mayor of Manlleu, Mr. Alex Garrigo and the Councilor of Industry, Recognition & Agenda Manlleu 2030, Mr. David Bosch.
(In the photograph, from left to right: Mr. Conrad Tarragó, Ms. Susagna Coll, Ms. Susana Vallès, Mr. Ferran Vallès, Mr. Alex Garrido, Ms. Lara Aragonés, Mr. Federico Segura, Mr. Jordi Trius, Mr. David Bosch, Mr. Francesc Caballero.)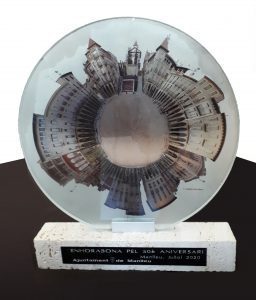 The commerative plaque presented to Esbelt
by the Town Hall of Manlleu.
Article about Esbelt, S.A. in
Elter.net 30th July 2020
In the reception, the Mayor of Manlleu thanked Esbelt for its presence in Manlleu during these 50 years and he expressed the importance of having deep-rooted companies in the community.    The Chairman of the Board confirmed Esbelt´s need for expansion and it will be done in Manlleu.   The Managing Director thanked all personnel of Esbelt for their collaboration and for always working with great dedication and professionalism which allowed us to overcome various crisis during these 50 years,  We are one big family and a high percentage of our employees are residents of Osona region.